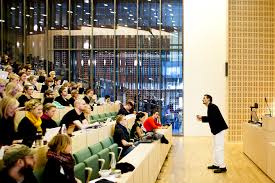 International Social Sciences Conference in Lodz, which will take place on April 26-27, 2019 in Poland.
Our conference aims to bring together the researchers, administrators, experts, teachers, graduate students and civil society organizations and representatives to share and discuss theoretical and practical knowledge in a scientific environment.
Some selected papers presented in the conference will be published in the special issue of International Journal of Social Sciences (IJSS, ISSN: 2548-0685 / www.sobider.net). The working language of the conference will be English but submissions in other languages are welcome as well.
We would like to invite you to share your experience and research about social sciences with the colleagues from all over the world.  
Conference will take place at University of Lodz (https://iso.uni.lodz.pl/).
Please visit for more information:
https://socialsciences.academy/
www.sobider.net
Prof.Dr.Sc. Aleksandr Tsoi
Chair, Organizing Committee
University of Lodz
International Social Sciences Conference in Lodz Focus on Following Fields
Business Administration
Public administration
Anthropology
Archaeology
Economy
Fine Arts
Philosophy
Geography
Psychology
History
Linguistics
Human Rights and Democracy
Education
Religious
Law
Sociology
Librarianship and etc.
https://socialsciences.academy/

ijss.submission@gmail.com
www.sobider.net